SEPTEMBER 06, 2017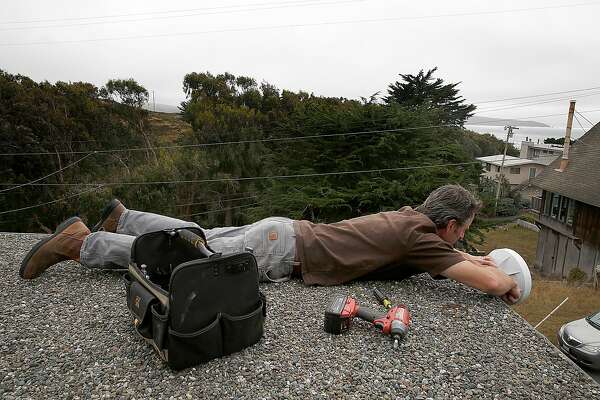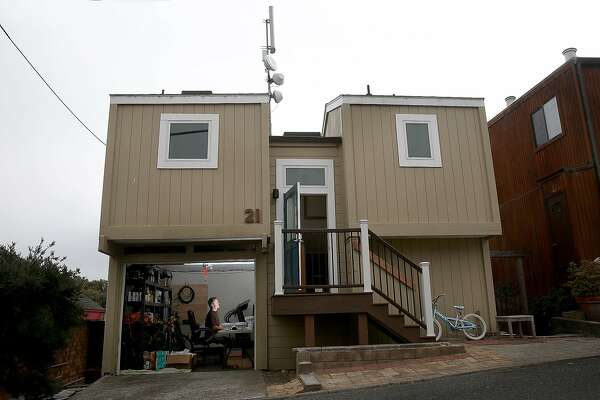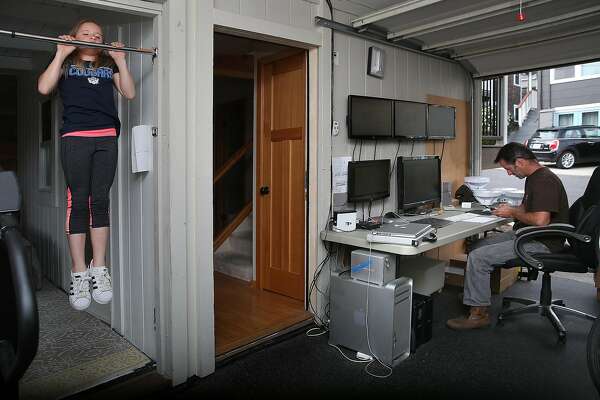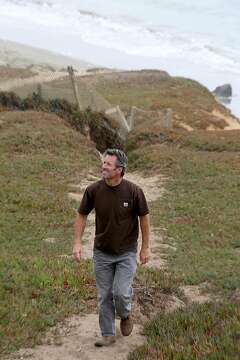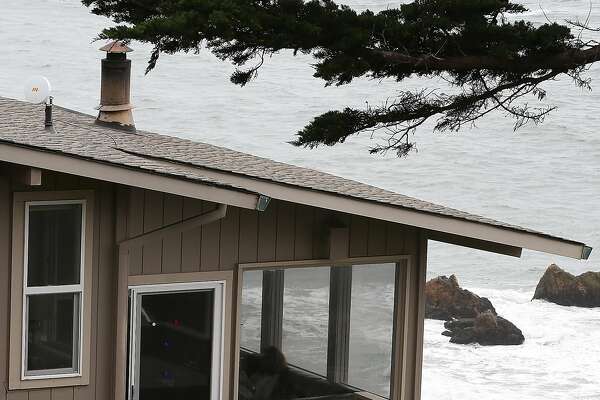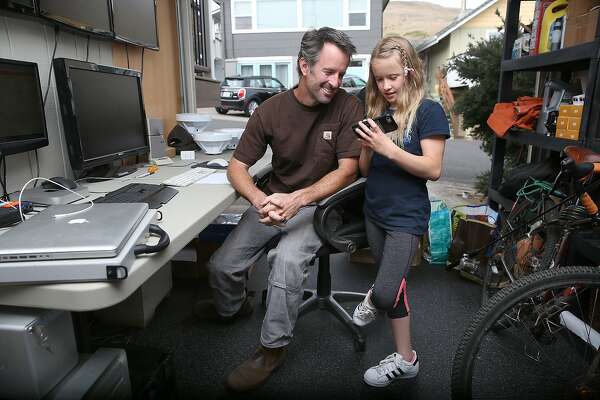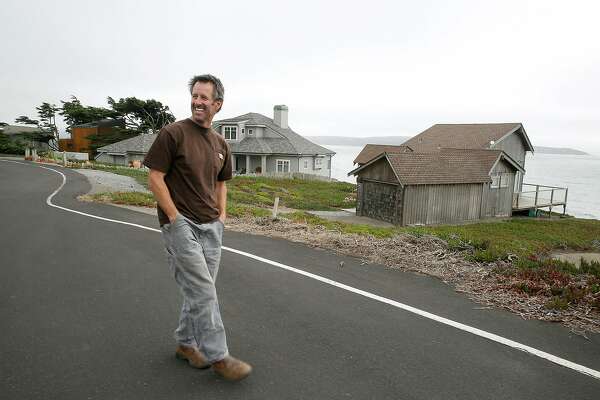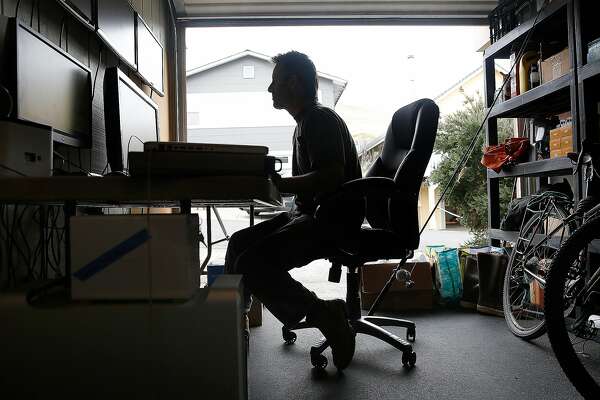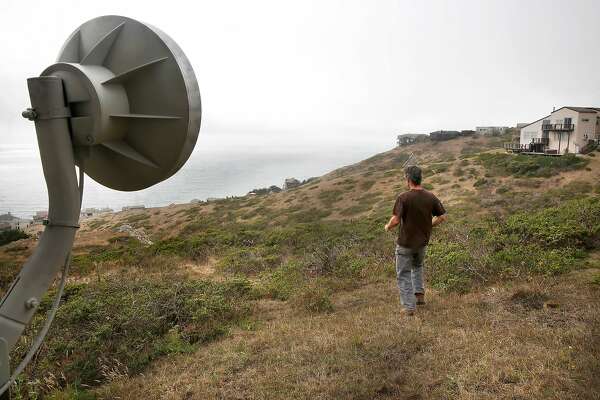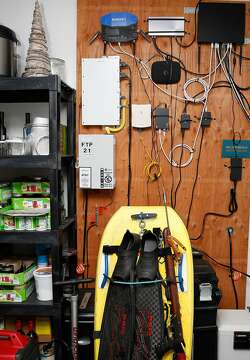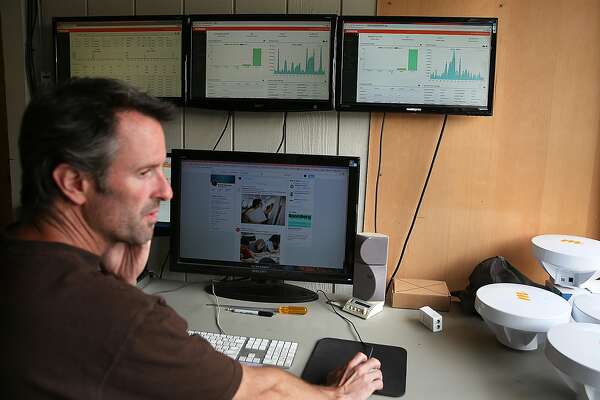 Brandt Kuykendall's daughter needed fast Internet access to help her excel at school. But he couldn't find cheap, reliable service that would connect their scenic yet secluded coastal Marin County home.
So Kuykendall taught himself how to create a high-speed wireless Internet service. In about a year and a half, Dillon Beach Internet Service has grown to connect about 145 homes, charging a flat $50 per month, with no equipment rental fees, taxes or installation charges.
He monitors the network's operations in "command central" — his garage, which has five computer screens and fiber-optic cables connecting to switching equipment mounted near where he lays his boogie board and spearfishing harpoon. And Kuykendall, the company's sole employee, handles all repairs for free, since he's already in the neighborhood.
"If anything is ever wrong, I just call Brandt right away, even at 11 o'clock at night," said fellow Dillon Beach resident John Arguelles. "Then he either talks me through it or he shows up and we handle it."
The little do-it-yourself Internet company serves a hamlet about 60 miles north of San Francisco. Kuykendall isn't trying to take on corporate giants like AT&T, Comcast and Verizon, the three companies that, according to the research firm IBIS World, dominate the $104 billion U.S. broadband market.
But he hopes to prove that providing broadband, which in the past two decades has evolved into a necessary utility of modern life, doesn't have to be a complex, painful task only big companies can accomplish.
"I'm not a rich man by any means," said Kuykendall, 47. "I'm doing this on a shoestring budget. It (just) takes somebody willing to take the bull by the horns in a community and make it happen."
Small, community-based Internet services have taken root across the nation, especially in rural areas served by few palatable alternatives. For example, Ryan Malek of Mason City, Iowa, started Router12 Networks because his wife's veterinary clinic needed faster upload speeds than possible with an old DSL service from the phone company. In just three years, his company has about 250 customers in Iowa and is now creeping into Minnesota.
"We are being told that broadband is everywhere, yet we keep finding tons of places in the United States that are underserved or completely unserviced," said Sascha Meinrath, a telecommunications professor at Penn State University.
Indeed, just 30 miles south of Dillon Beach, residents of the West Marin community of Nicasio have spent about five years trying to build a fiber-optic cable network to connect about 200 homes in a steep, heavily forested area.
Those residents had to provide about $1 million worth of prepaid subscriptions, some spanning 20 years, and land a $1.5 million California Public Utilities Commission grant. Work on the network is scheduled to start in October, said resident Eric Blantz, co-chair of the Nicasio Land Owners Association's broadband committee.
Blantz first got on the project because he works for a nonprofit organization and became frustrated with his online experience while working from home.
"I was trying to hold conference calls with my clients and partners in places like Sierra Leone and Mozambique and I was the weak link, 25 miles north of San Francisco," he said. "This is no longer a luxury. This is a requirement to be able to function as a 21st century American."
Kuykendall said he read about Nicasio's travails and "I just wanted to shout out from the rooftops, 'There is a better way.' "
The Marin County native sought his own way when daughter Emma, who has since enrolled at UC Berkeley, said she needed the Internet to keep up with her classes at Petaluma High School, where teachers used online tools like Google Docs and asked students to watch YouTube videos.
At the time, Kuykendall was something of a Luddite, taking a break from cell phones, social media and other technology after shutting down a multimedia company he owned in Utah.
"There was somewhat of a battle in the beginning," he said. "I was in my antitechnology phase."
He subscribed to a wireless Internet service offered by Verizon. But one day in the fall of 2015, as he was painting his house, his wife, Kelli — Dillon Beach's postmaster — delivered the bill.
"I opened it up: $707," he said with a laugh. He laid the paintbrush down "and put all my energies toward finding that better solution."
His neighbors had already tried various options, but none was satisfactory. So Kuykendall experimented with other types of networking equipment. By the spring of 2016, he had installed a small network of wireless dishes delivering service to his home and about 25 others in the immediate neighborhood.
But he also learned AT&T had fiber-optic cable lines, capable of handling a large volume of data, already installed near the neighborhood. He paid AT&T to extend those cables around the block to connect directly into the garage of his home.
He improved and extended the service by installing small, round dish antennas from Mimosa Networks, a Santa Clara wireless technology company, throughout the neighborhood. Mimosa's equipment gave him the ability to offer service that allows customers to stream 4K ultra-high-definition video to their TVs without stalling or buffering.
Kuykendall now buys Internet service at a bulk rate from AT&T, then beams the connection wirelessly to other homes. Some customers get service free in exchange for hosting Mimosa equipment that relays the signal around corners and over hills to reach more homes.
"It's like an irrigation system," he said. "I have this big, fat water main that's running through Dillon Beach and have these little sprinkler heads that pop up at various homes."
(Blantz said Nicasio residents studied their terrain and found that a primarily wireless network wouldn't work well in an area of deep forests and steep canyons. So Nicasio opted for the more expensive route, with a wired fiber-optic network connecting each home.)
Mimosa co-founder Jaime Fink said his 5-year-old firm is selling more devices to other smaller wireless Internet service providers around the country, helped in part by a larger trend of customers who are weary of expensive cable TV and Internet bills.
"We're seeing people moving from their $175 to $200 per month triple-play bundles to using their cell phones for phones and having their Internet connections for $50," Fink said. "The trend toward cord cutting is becoming a huge boon for what we're doing."
For Dillon Beach customers, it wasn't even a matter of cutting cords. Several gathered around Kuykendall's kitchen table recently to praise his little neighborhood service that was better than anything else they had previously tried.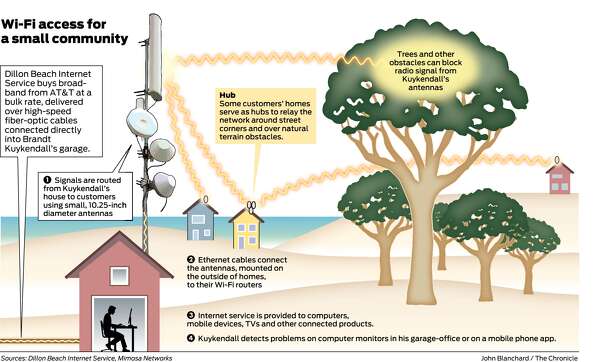 Solange Rocine moved from Toronto more than two years ago and "fell in love with Dillon Beach, but I also knew I needed to be fully connected or else I'd go stir crazy." She became one of Kuykendall's earliest customers because she was tired of using a wireless hot spot that "wasn't reliable." Customer service, she said, "was nonexistent."
John Bird said he was skeptical at first because the service "sounded too good to be true." But he was willing to try because, he said, while his previous services were fine for email, "the second you had to do video conferencing, it didn't work. I used my phone for a while, but that's still not terribly fast."
Now, he hardly ever has connectivity problems and "for movies, it's great." One day, he said Kuykendall "was literally at my door before I knew that the Internet was down."
Kuykendall plans to extend further into the more than 400 homes in Dillon Beach, especially with more customers itching to come on board once their existing Internet service contracts expire. However, it will be two or three years before he recoups his initial investment, which he declined to disclose.
"There really wasn't a business plan from the get-go," Kuykendall said. "It just organically grew out of a combination of how the technology works and the increasing demand the community has put on it."
Kuykendall doesn't make anyone sign a service contract. "It's kind of a two-way thing that's rooted out of me not knowing what I was doing and me not wanting to make any false promises and at the same time not holding anybody else to sticking to my service if it's not performing," he said. So far, no one has canceled.
For now, he doesn't want to expand beyond Dillon Beach, which is just a five-minute walk from his home.
"To me, this is more of a gift to the community," he said. "But I'll see what the future lays out. I like to live my life a little bit serendipitously."
Benny Evangelista is a San Francisco Chronicle staff writer. Email: [email protected] sfchronicle.com Twitter: @ChronicleBenny